When Space Shuttle Columbia took to the skies on its maiden voyage on April 12, 1981, a new era of spaceflight took wing. Browse through the photos of the historic STS-1 mission below.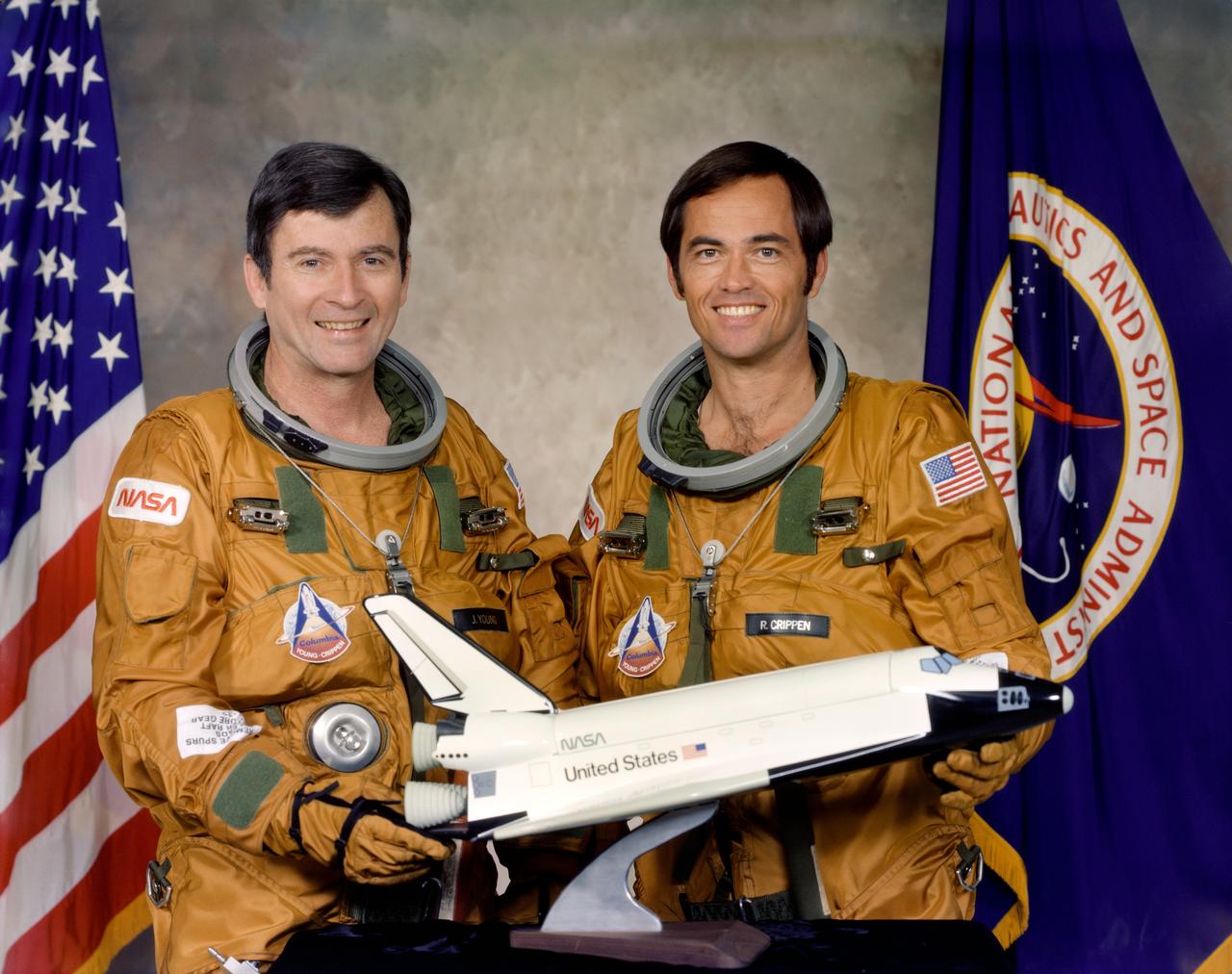 These two astronauts are the prime crewmen for the first flight in the Space Transportation System (STS-1) program. Astronauts John W. Young, left, commander, and Robert L. Crippen, pilot, manned the space shuttle orbiter 102 Columbia for the first orbital flight test.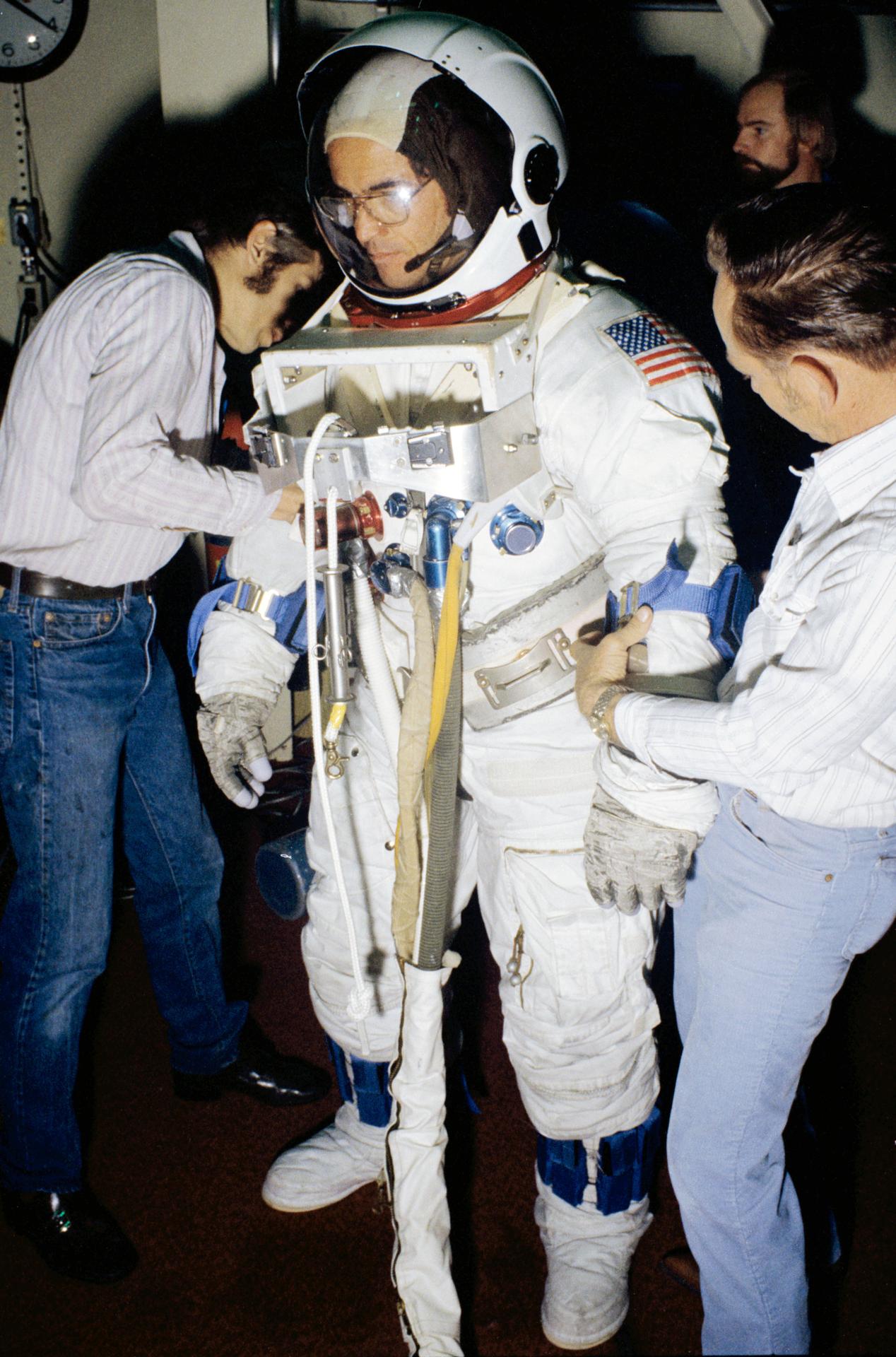 Astronaut Robert L. Crippen, pilot for the first space shuttle orbital flight test (STS-1), is assisted by technicians prior to entering a water immersion facility (WIF) during a training session. The zero-gravity familiarization took place in NASA Johnson Space Center's training and test center. The WIF afford one of two ways to simulate the feeling of weightlessness experienced during space extravehicular activity (EVA), the other being inside aircraft flying a parabolic curve.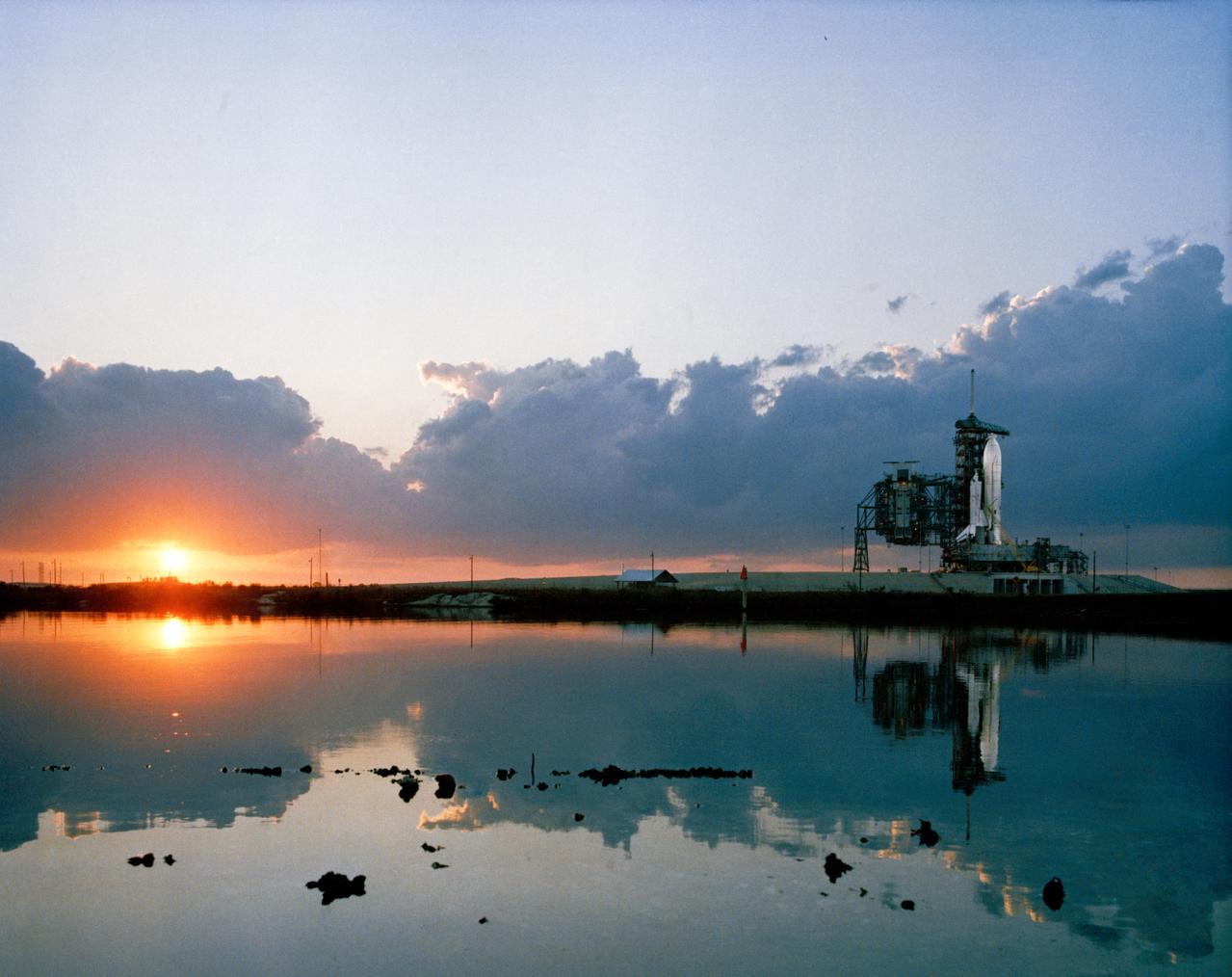 An early morning scene at the Kennedy Space Center's Launch Complex 39, with the space shuttle Columbia in position on Pad A at right.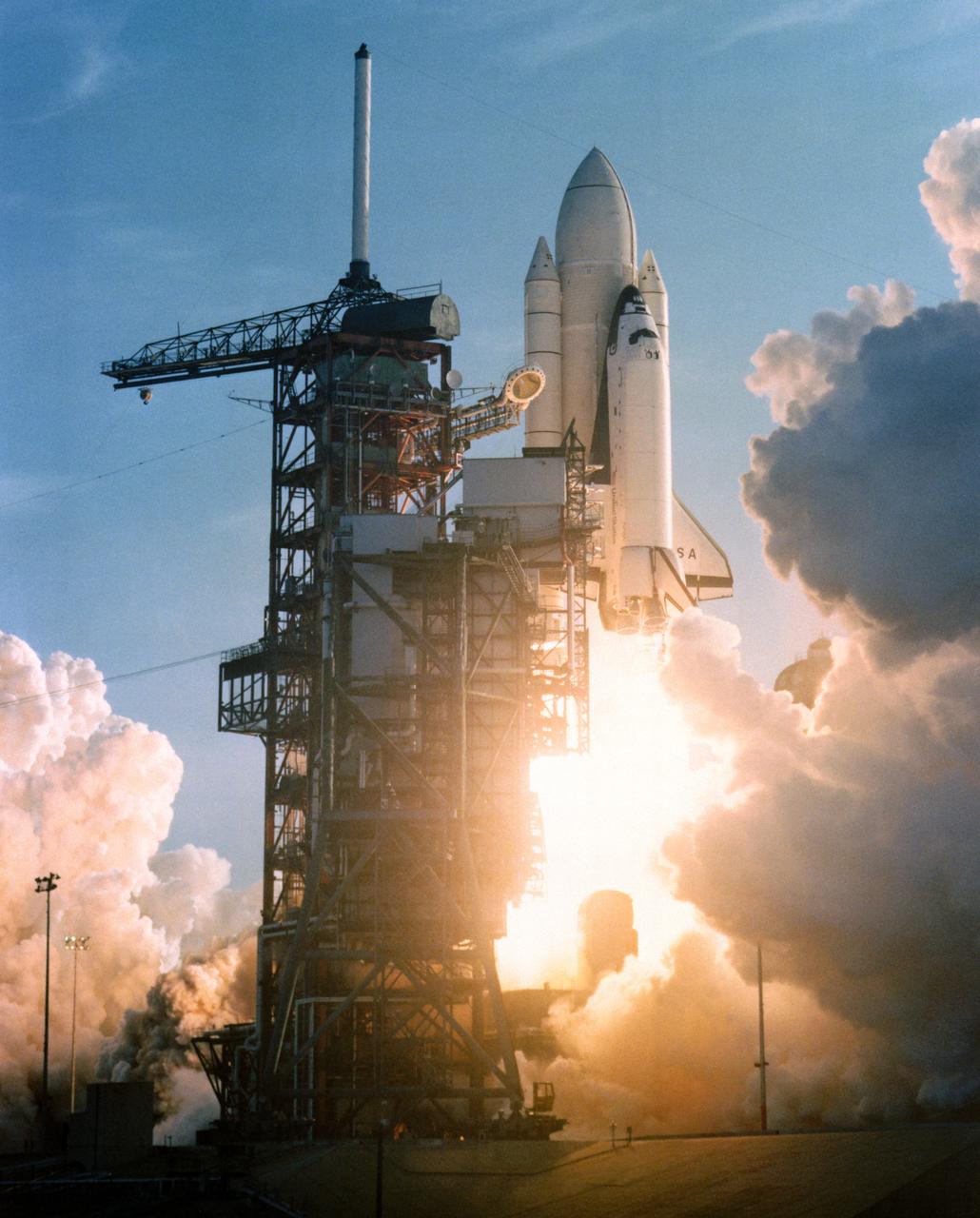 Space Shuttle Columbia flies. Just seconds past the scheduled launch time of 7 a.m. on April 12, 1981, America's Space Transportation System becomes a fact, with the liftoff of the first space shuttle from Launch Pad 39A. The successful maiden flight of the new concept in space vehicles took astronauts John Young and Robert Crippen into an Earth-orbital mission scheduled to last for 54 hours, concluding with unpowered landing at Edwards Air Force Base, California.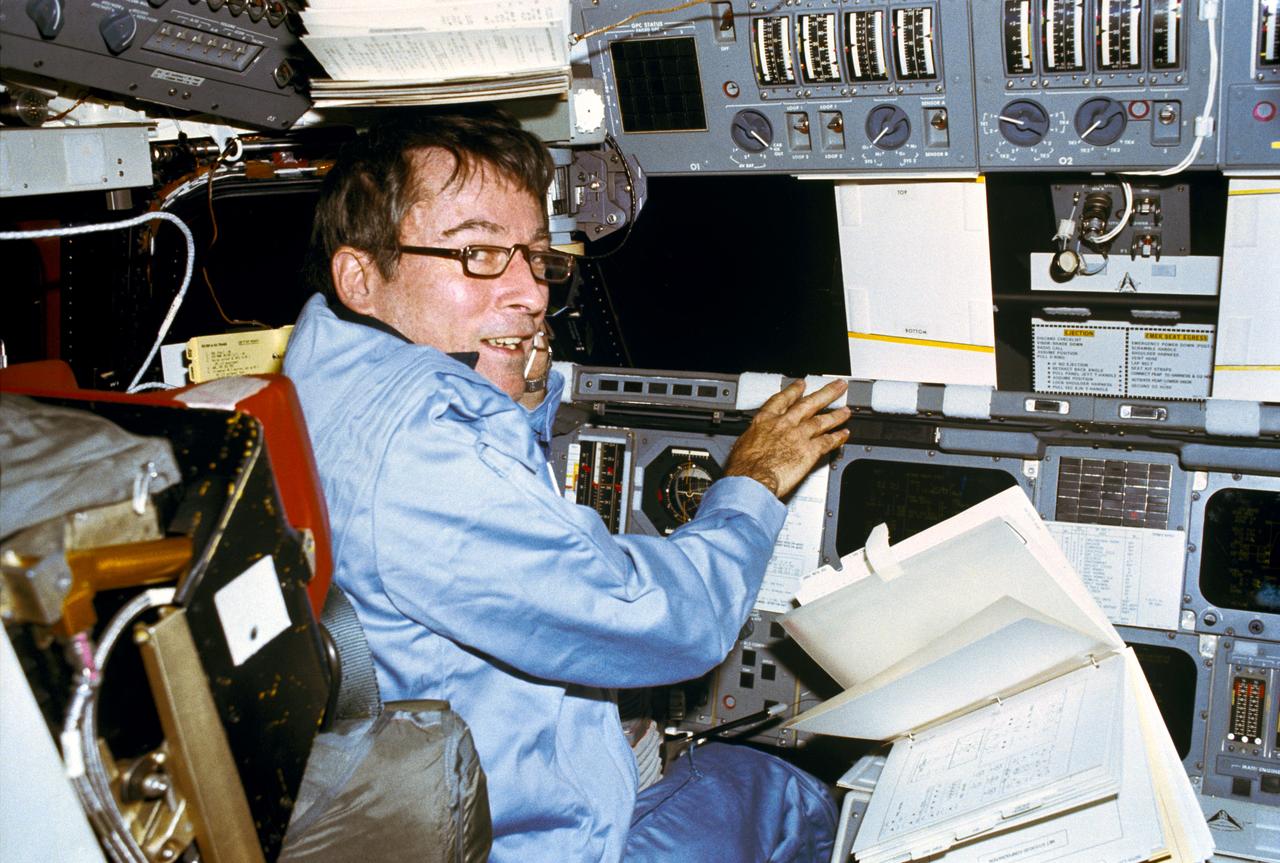 Astronaut John W. Young, mans the commander's station in the Columbia during the 36-orbit STS-1 flight. A loose leaf notebook with flight activities data floats in the weightless environment. Young is wearing a three-piece constant wear flight suit.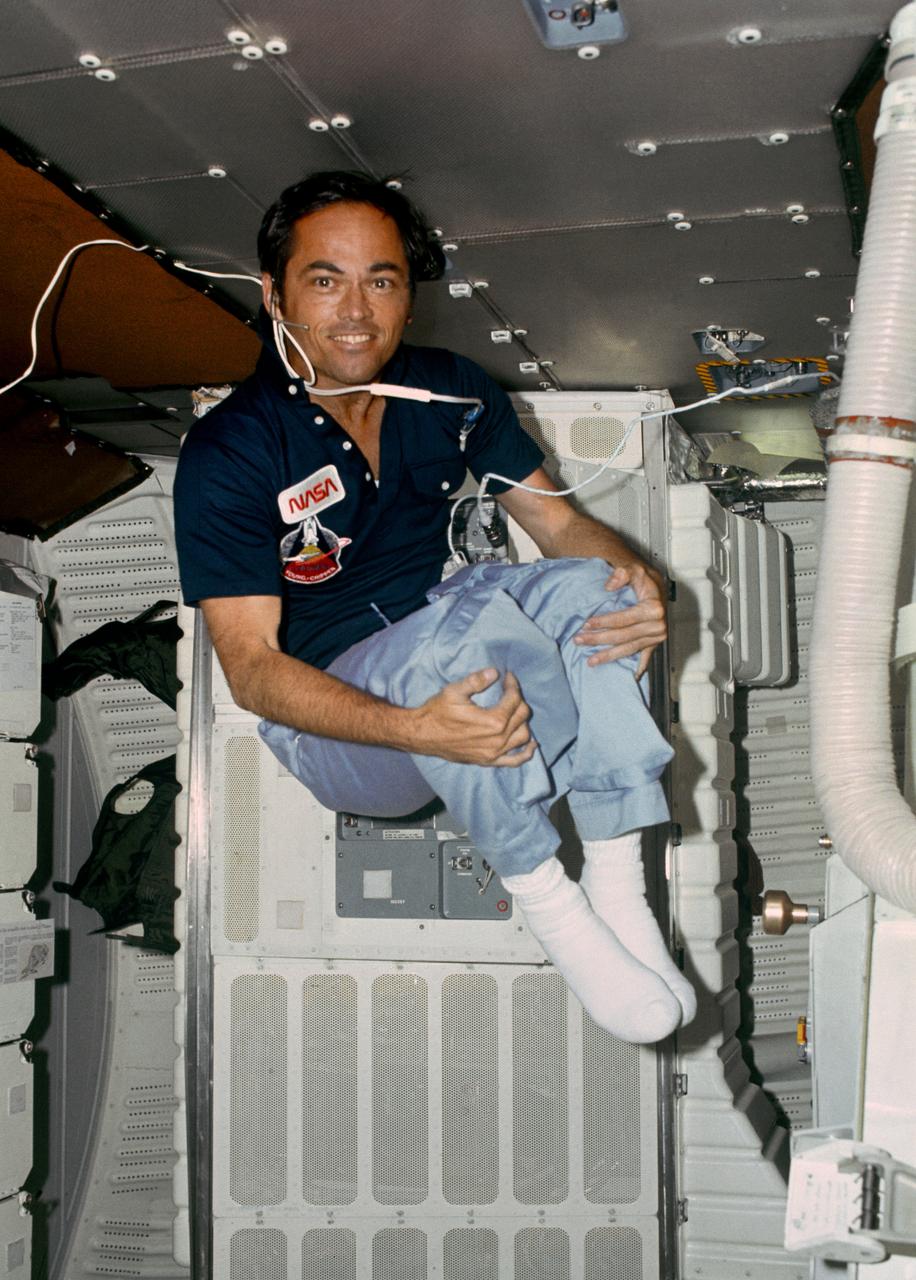 Astronaut Robert L. Crippen, pilot for STS-1 takes advantage of zero-gravity to do some rare acrobatics on the middeck of Columbia in Earth orbit.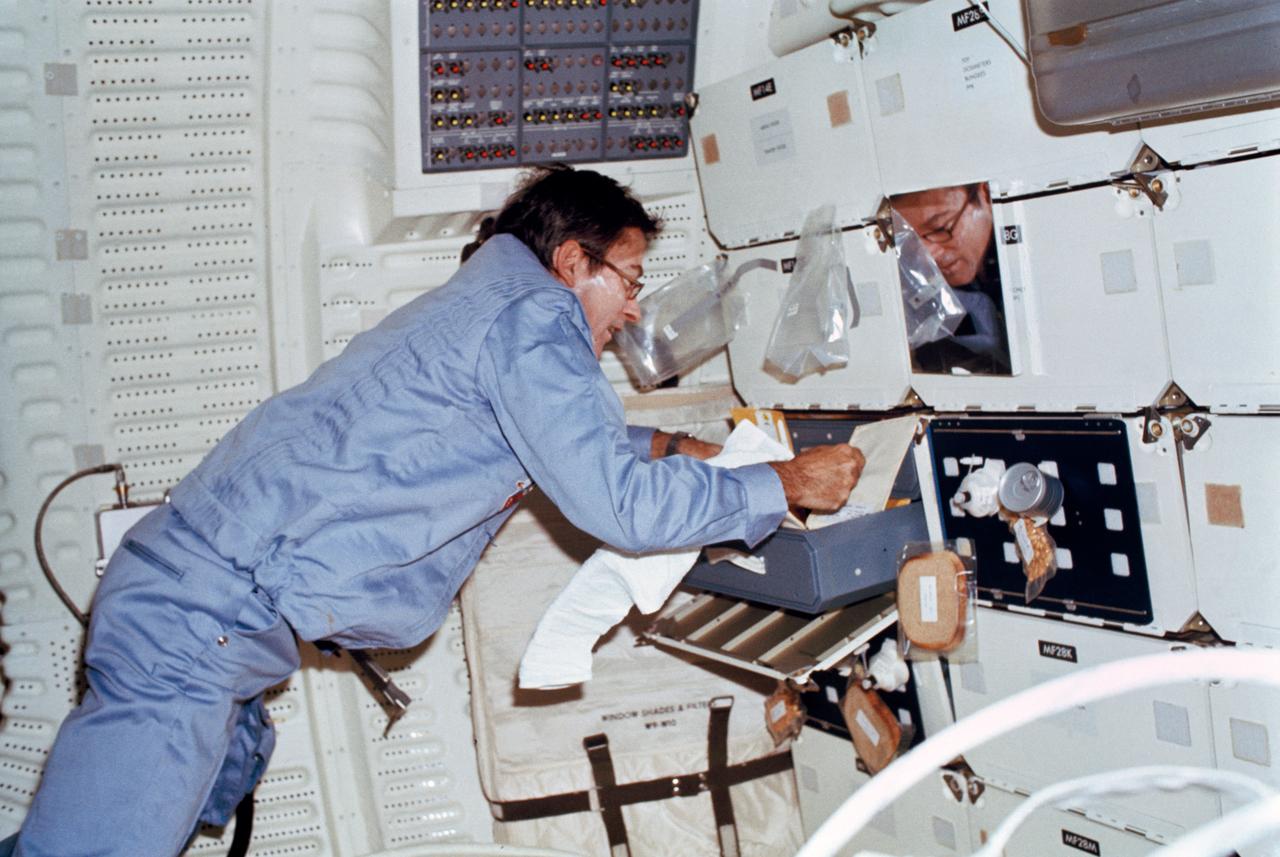 Astronaut John W. Young, STS-1 commander, cleans off his razor after shaving his face on the middeck of Columbia. A food tray can be seen mounted on a locker door at right.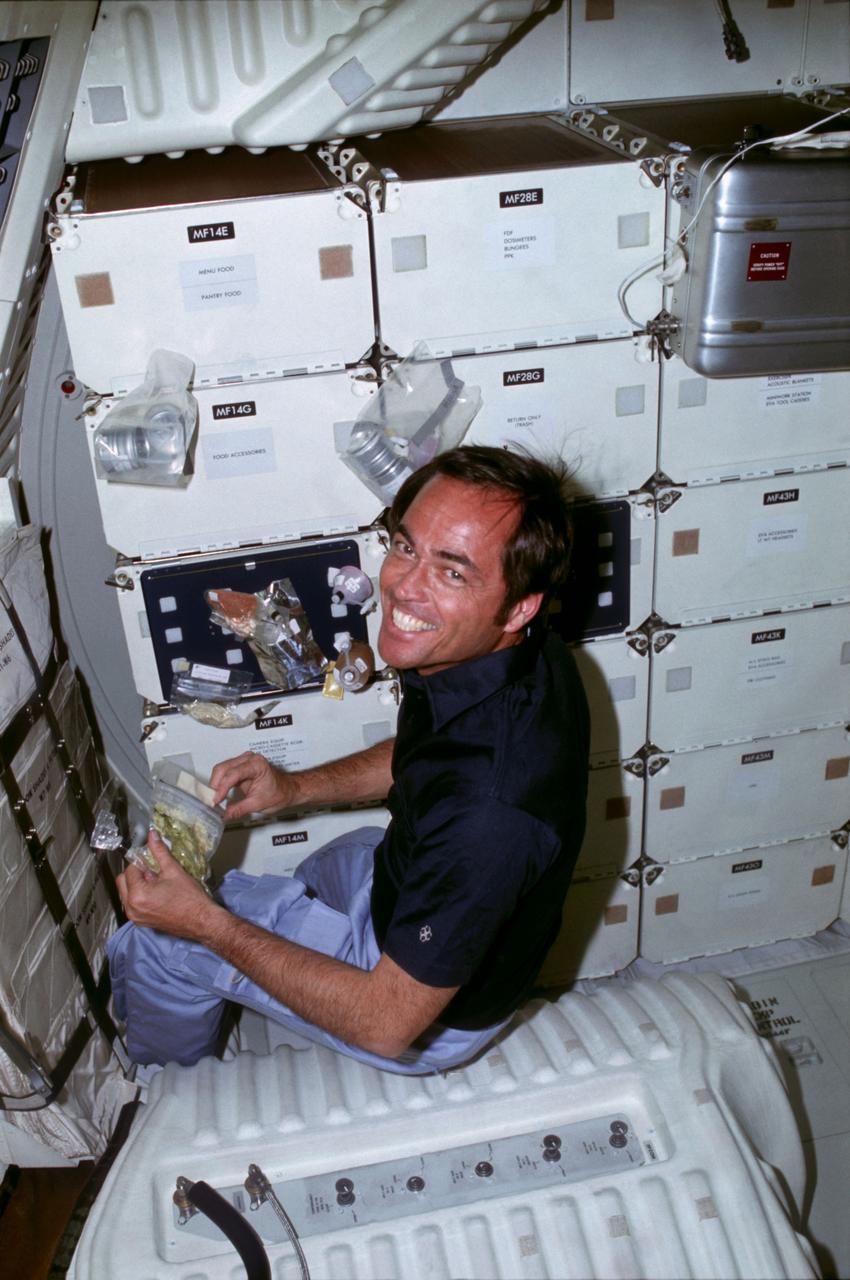 A smiling Robert L. Crippen, STS-1 pilot, is about to prepare a meal aboard Columbia in Earth orbit. Prepared meals, which need only water added, and beverages, can be seen attached to trays, which are mounted on locker doors in Columbia's middeck area.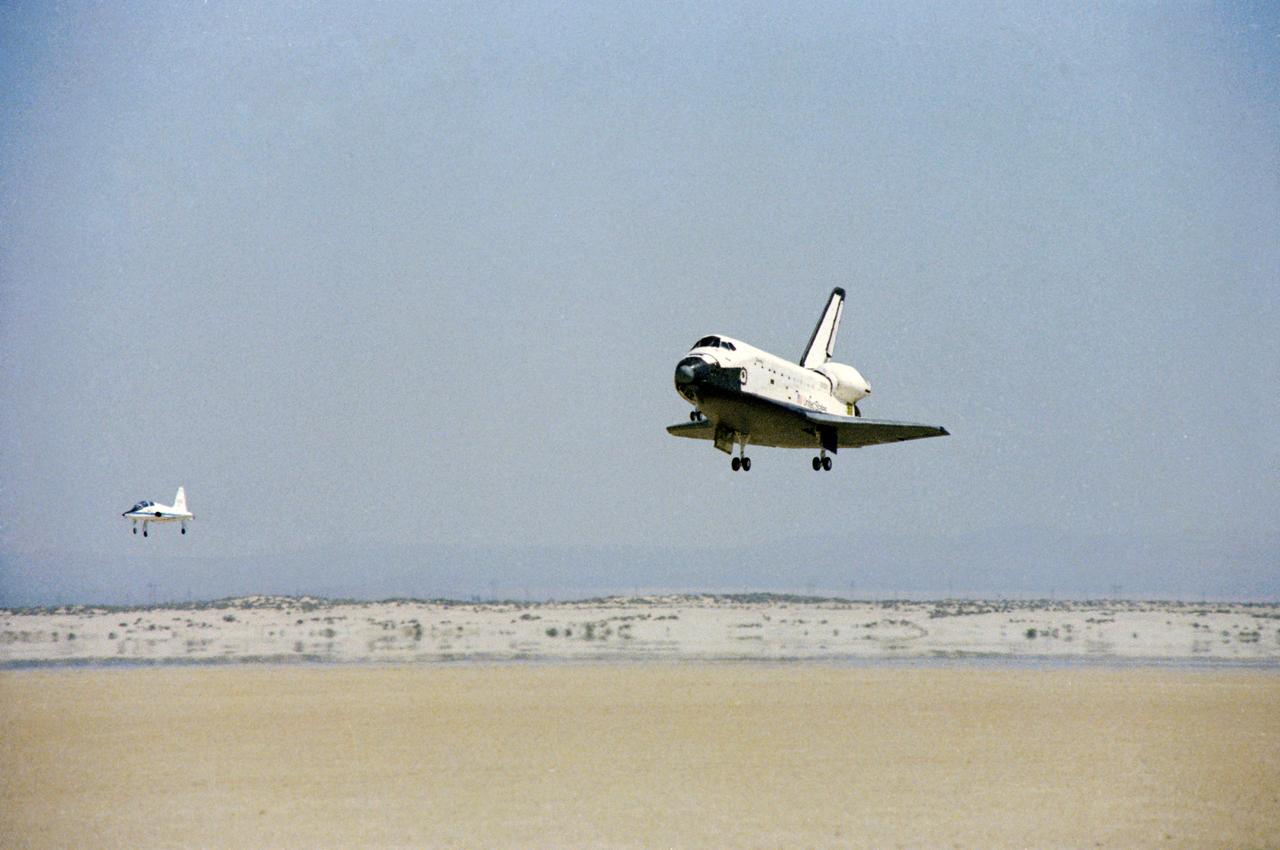 The Space Shuttle Columbia is seen from the front as it heads for a touchdown atop a dry lake bed at Edwards Air Force Base in southern California. A T-38 chase plane follows it in at left. Aboard Columbia were astronauts John W. Young, STS-1 commander, and Robert L. Crippen, pilot. Their landing marked the completion of a successful two-and-a-third day flight in space and the beginning of a new era of space transportation.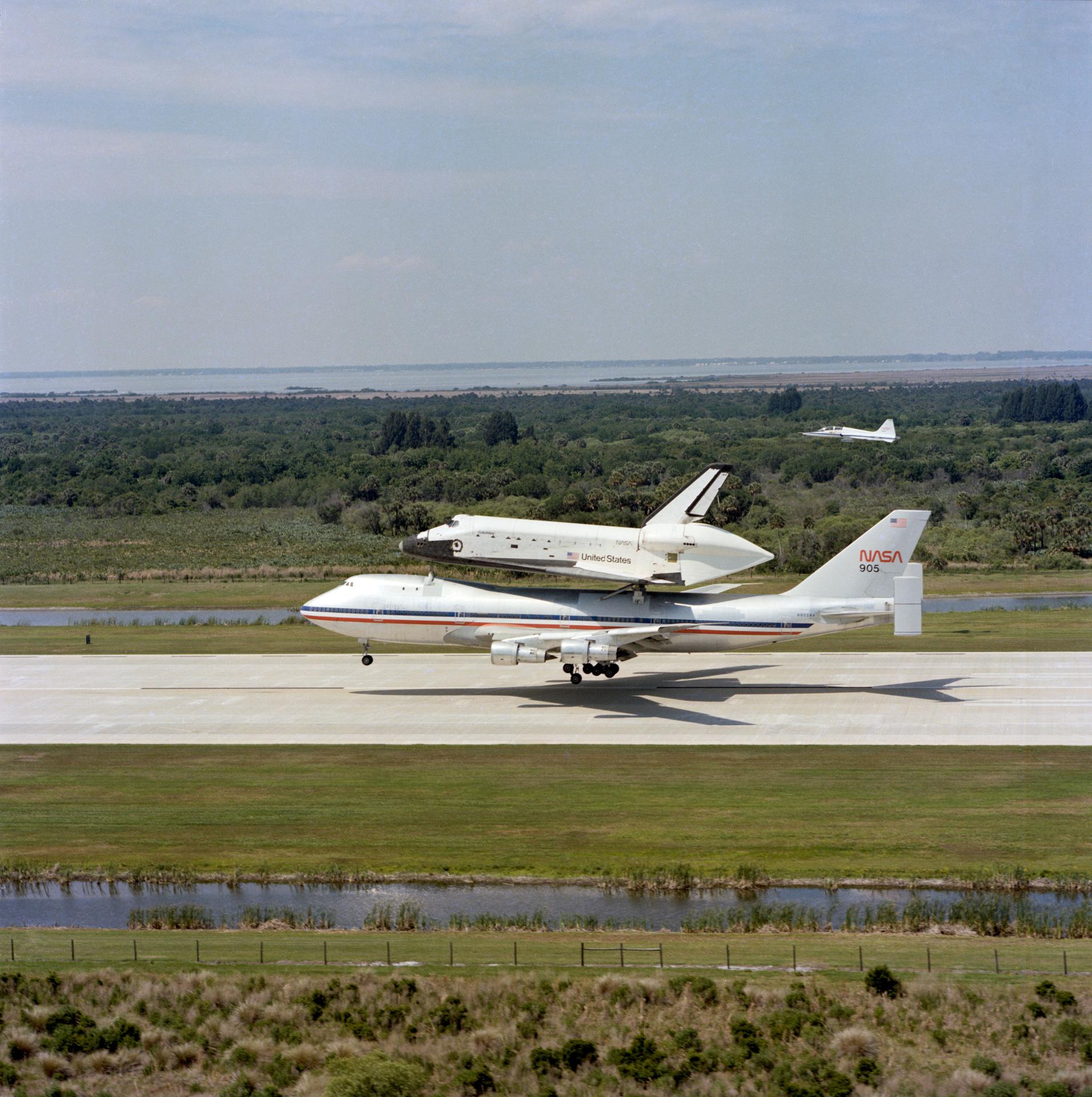 This scene represents the end of NASA's STS-1 mission and the beginning of STS-2 in that the orbiter Columbia is arriving at Kennedy Space Center in Florida to begin the lengthy process of preparing it for STS-2. The vehicle landed at Dryden Flight Research Center on April 14 after an historic 2 1/3 day flight in Earth orbit. It was mated to this 747 aircraft, NASA 905, and flown over the USA to its Florida destination. It was later removed from atop NASA 905 and moved to the orbiter processing facility for the beginning of refurbishment. NASA 905 is the same shuttle carrier aircraft on display at Space Center Houston.
Explore STS-1 at Space Center Houston
See John Young's STS-1 suit in our Astronaut Gallery. See a test ejection seat used in early STS missions in Starship Gallery. Walk inside the historic shuttle carrier aircraft NASA 905 and explore the shuttle era in Independence Plaza during your next visit.
Explore the shuttle era