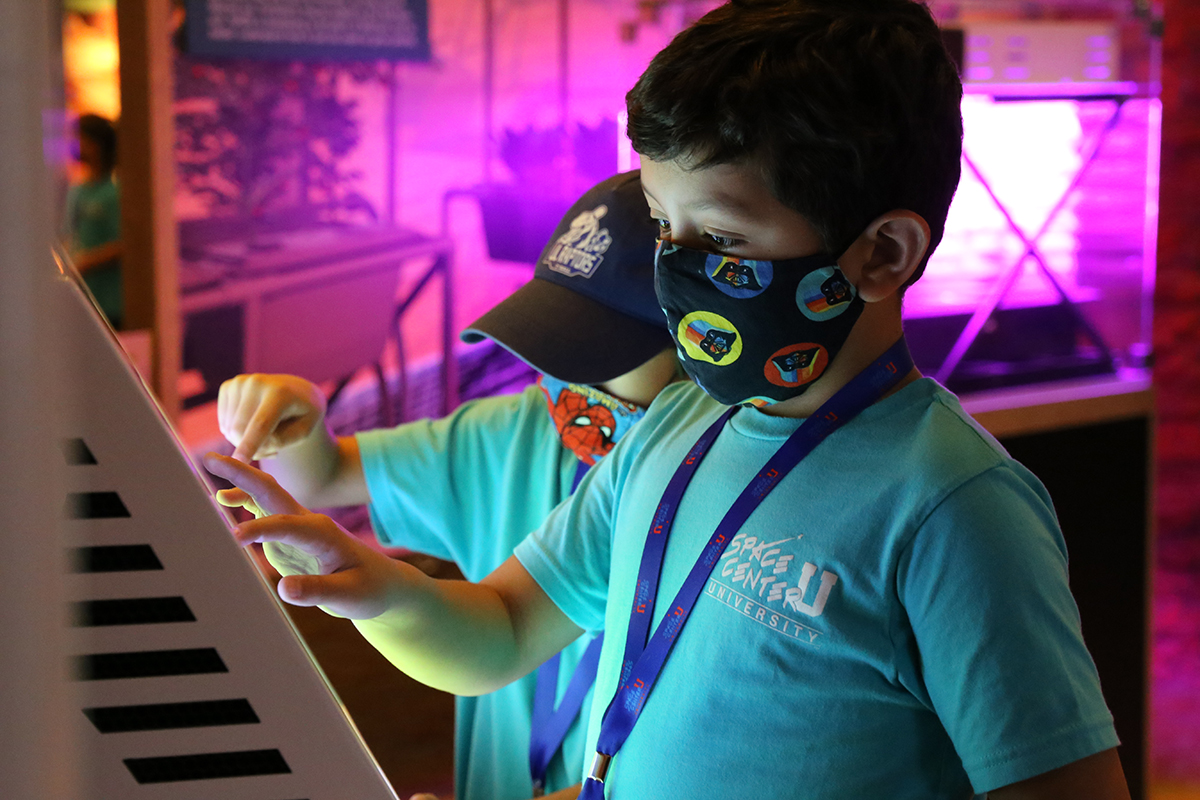 Campers ages 4-11 are discovering science and space exploration in our summer Explorer Camps. These future engineers and astronauts are conducting experiments, programming rovers and exploring Space Center Houston exhibits.
Campers are learning about long-duration space survival by designing water purification systems and building terrariums. They are working together to program robots to navigate a specific course. The students are learning about our solar system by calculating when their next birthday would be on other planets. They are also learning about chemical reactions by mixing ingredients to create glow-in-the-dark slime, which they charge in sunlight.
Check out the photo gallery below to see some of these experiences.