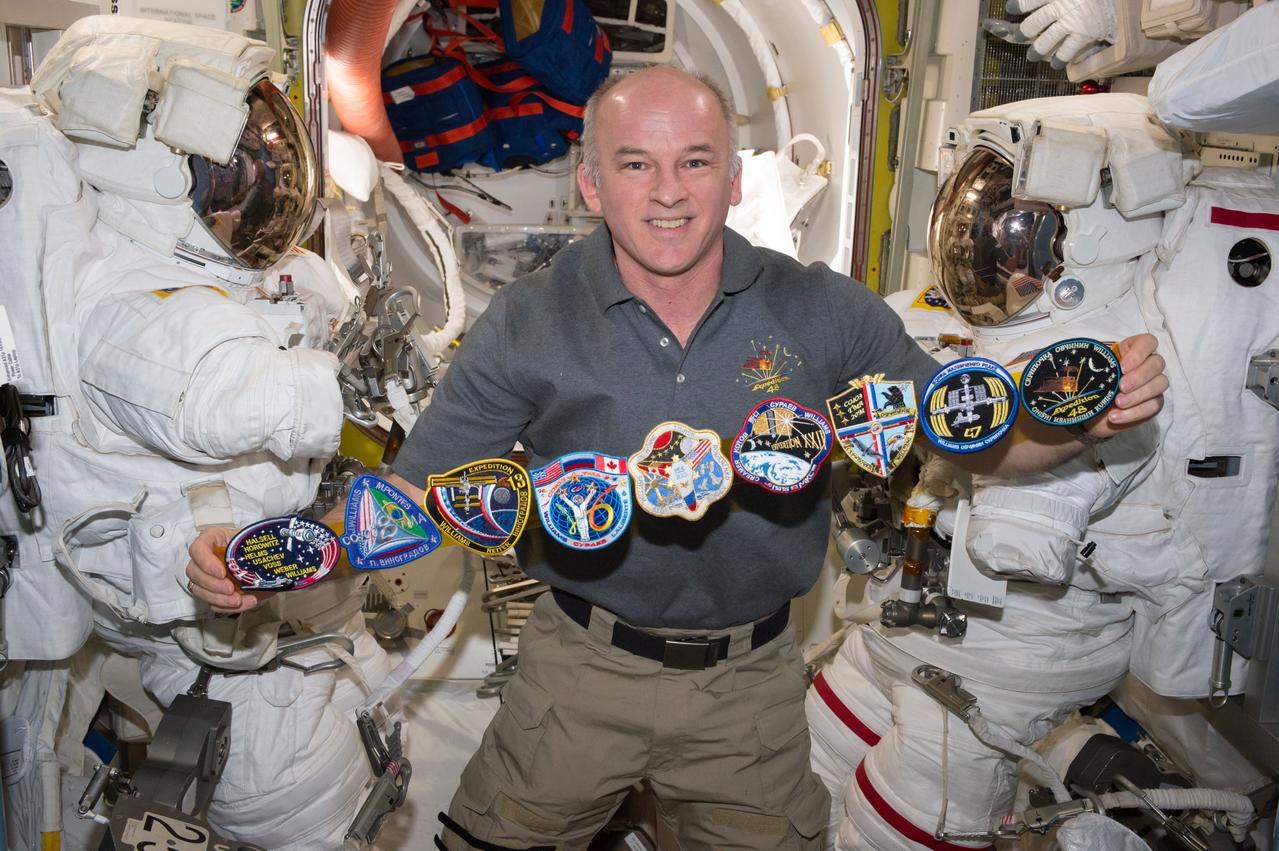 NASA has a long-standing tradition of designing custom patches to accompany each space exploration mission. Hear from a NASA patch expert and explore some of our favorite patches in this post.
Mission patches are emblems designed and worn by astronauts and people affiliated with a mission. The patches depict an image associated with the mission and generally lists the names of the crew. Mission patches have been worn by NASA astronauts since 1965.
Patches vary significantly from mission to mission. While some take the classic circle shape, others are squares, triangles, and even the shape of atoms or spacecraft. Many patches use a traditional red and blue theme while others take a more colorful approach.
No matter what the patch looks like, one thing is certain - it is full of symbolism and iconography. Themes include patriotism, science, discovery, perseverance, peace and more.
Sean Collins, lead graphic designer at NASA Johnson Space Center(JSC), discusses the history, design and symbolism that goes into creating the iconic NASA mission patches in episode 130 of JSC's podcast below.

Click here to find the podcast on Apple Podcasts, Google Play as well as the podcast transcript.
Explore some of our favorite patches
Click the mission titles to learn more about each patch.