Last year, NASA named the first Artemis astronauts. The mission to return to the Moon begins with the first Artemis flight scheduled to launch later this year. We are featuring each of the Artemis astronauts to help you get to know these pioneering explorers. This week meet Joe Acaba.
Selected as an astronaut by NASA in 2004, Acaba is a veteran of three spaceflights (STS-119 in 2009, Expedition 31/32 in 2012, and Expedition 53/54 in 2018). To date, he has logged a total of 306 days in space.
Learn more about Acaba with these three fast facts:
1. Before he was an astronaut, he was a science teacher.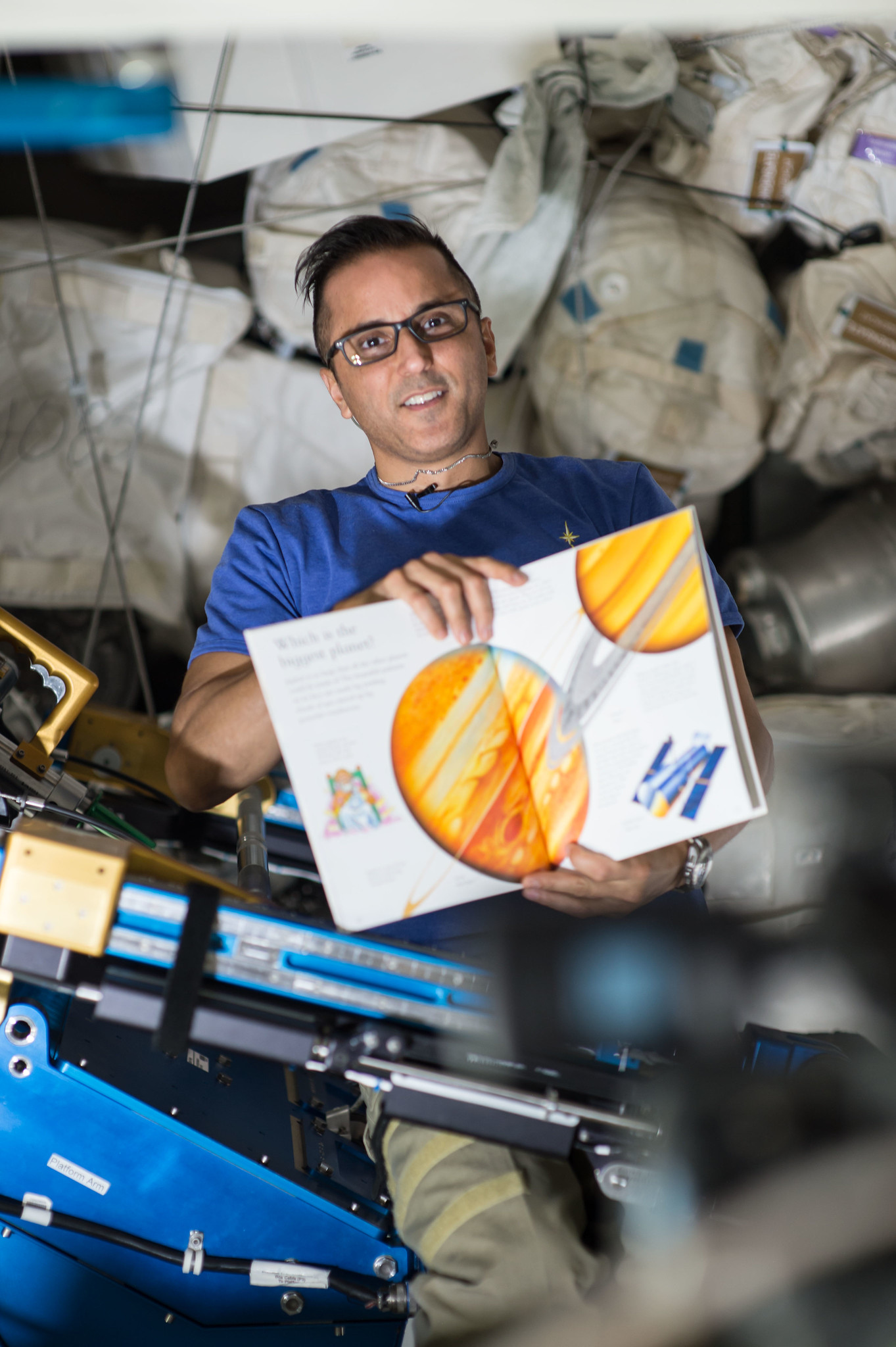 Prior to his selection as a NASA astronaut, Acaba was an educator. He taught one year of high school science at Melbourne High School in Florida and four years of science and math at Dunnellon Middle School in Florida.
For Acaba, it was a job he never imagined leaving.
Luckily, as an astronaut he still gets to educate students about STEM related topics, as he did when he read to students from onboard the International Space Station during Expedition 53/54.
2. He enjoys scuba diving and once served as the manager at a Caribbean Research Center in the Bahamas.
Before Acaba journeyed into space, he was once the manager of the Caribbean Research Center at Lee Stocking Island in the Exumas, Bahamas. He managed the research facility where scientists and researchers would come to study a, "pristine ocean environment," Acaba told NASA in a 2012 pre-flight interview.
He also spent two years in the Dominican Republic with the United States Peace Corps as an Environmental Education Awareness Promoter.
Following these experiences, he moved toward a career in education.
Among his interests are, camping, hiking, biking kayaking and scuba diving, all activities that reflect his love of the great outdoors and his experiences in environmental stewardship.
3. He has logged the most days in space of any Hispanic-American astronaut.
Acaba, the first person of Puerto Rican heritage to be selected by NASA, has logged 306 days in space to date, the most for any Hispanic-American astronaut!
He narrowly edged out NASA astronaut Michael Lopez-Alegria, who previously held the record with 258 days logged across his four flights.
NASA astronaut Serena Auñón-Chancellor isn't far behind with a total of 197 days logged in space from only her first spaceflight mission (Expedition 56-57)!