Last year, NASA named the first Artemis astronauts. The mission to return to the Moon begins with the first Artemis flight scheduled to launch later this year. We are featuring each of the Artemis astronauts to help you get to know these pioneering explorers. This week meet Jessica Meir.
NASA astronaut Jessica Meir was selected in 2018 and has logged 205 days in space during her first spaceflight, Expedition 61 and 62 (Sept. 25, 2019 – April 17, 2020) to the International Space Station (ISS). Last year, Meir was selected alongside 17 other astronauts for the Artemis Program, which begins launching missions this year!
Learn more about Meir with these three fast facts you might not have known about this Artemis astronaut:
1. Meir has a Ph.D. in marine biology, and she has studied emperor penguins in Antarctica.
Meir earned her doctoral degree in 2009 from Scripps Institution of Oceanography. She studied marine biology, with a focus on the dive physiology of marine mammals and birds for her Ph.D. research.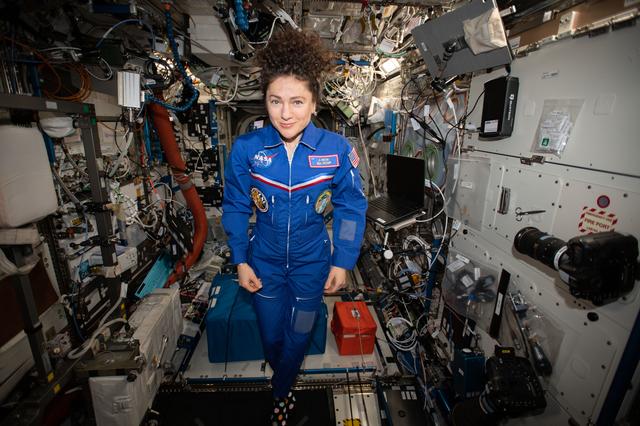 Her studies have led her to some remote places, like Antarctica, where she conducted field research on the diving physiology of emperor penguins!
Prior to becoming an astronaut, Meir also participated in the 4th NASA Extreme Environment Mission Operations (NEEMO) mission, where she utilized her scuba diving experience to serve as an aquanaut in the world's only underwater research habitat, known as Aquarius, located off the Florida Keys.
Meir also utilized her scientific background as a crew member in the European Space Agency's (ESA) 2016 CAVES mission in Italy!
2. She collaborated with a former research colleague on a heart tissue experiment from space.
When Meir was an undergraduate student at Brown University, she was chosen by doctoral student Peter Lee to be a part of a team investigating sutures in zero gravity. The research was part of NASA's Reduced Gravity Student Flight Opportunities, now known as Microgravity University.
According to NASA, Lee inspired Meir to attend the International Space University as he had, where she eventually would obtain her master's in space studies.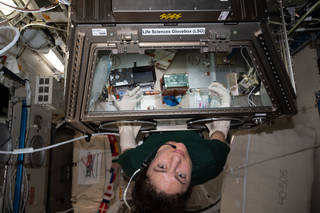 In 2020, Meir and Lee reconnected through yet another space investigation, the Engineered Heart Tissues experiment, of which Lee is a coinvestigator, and which Meir was tasked with conducting onboard the ISS during her first spaceflight.
Lee and Meir were once again conducting research together, with Lee working as an assistant professor of surgery at Ohio State University Wexner Medical Center and Meir as a NASA astronaut.
Meir has credited Lee in playing a large role in her decision to become an astronaut and said the opportunity to work with Lee from space felt like giving back.
"Carrying out this experiment on the space station is extremely rewarding, not only because I'm contributing to top-notch science, but also because I feel as if I'm giving something back to Peter," Meir said in a 2020 NASA article.
3. She participated in the first all-woman spacewalk during her first spaceflight.
During her first spaceflight, Meir made history by participating in the first all-female spacewalk alongside fellow NASA astronaut Christina Koch on Oct. 18, 2019.
The spacewalk was performed to replace a bad battery charge/discharge unit on the ISS.
According to NASA, Koch and Meir logged a total of 21 hours and 44 minutes of extravehicular activity (EVA) time spanning all three spacewalks.
Watch the moment Koch and Meir made history during the first all-woman spacewalk in the NASA clip below: