Judith Resnik had the right stuff.
On June 28, 1978, Resnik was selected as part of the first female astronaut class to feature women. This historic class cohort had one fewer member than the Mercury Seven, but equaled their pioneering spirit.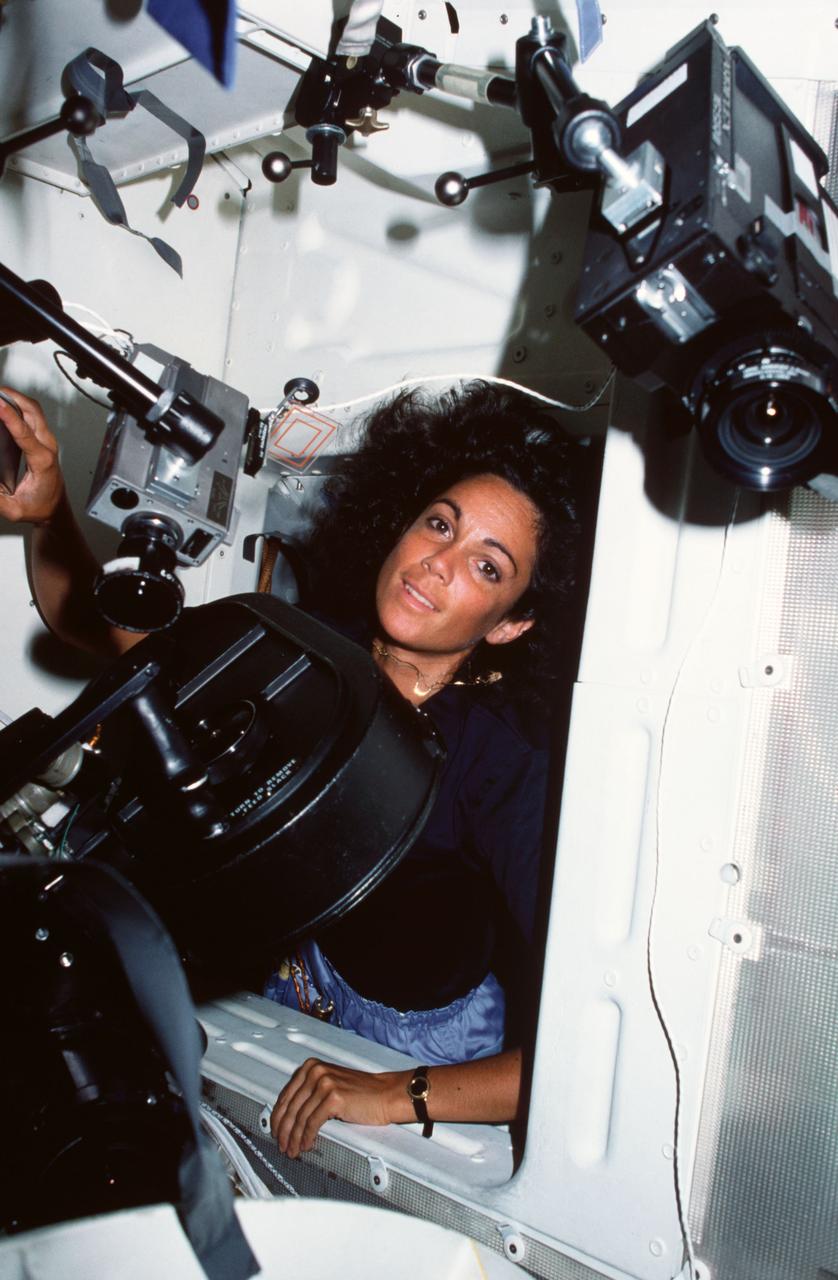 NASA astronaut Judith Resnik
Resnik was the second American female astronaut in space, following '78 classmate Sally Ride. She logged 145 hours in orbit, traveling to space on the first flight of the shuttle orbiter Discovery in 1984. That crew deployed three satellites and removed ice particles from the orbiter, earning them the nickname "Icebusters."
"Astronauts don't have to be either very feminine or very masculine women or very superhuman males," Resnik said in 1979. "It's about people in space."
Tragically, Resnik's second trip into orbit was set to be on STS-51-L aboard the Challenger. Resnik and the rest of her crew were lost when the shuttle exploded shortly after takeoff.
In her 36 years, Resnik accomplished a lot.
She received a bachelor's degree in electrical engineering from Carnegie Mellon in 1970 and a doctorate in the same field from the University of Maryland seven years later. Resnik received the Congressional Space Medal of Honor posthumously in 2004, had a lunar crater named after her along with an engineering lecture hall at the University of Maryland. The Society of Women Engineers' annual award, the Resnik Challenger Medal, goes to a woman who changed the space industry as voted on by her peers.
Space Center Houston honors her by displaying her T-38 flight training suit in Astronaut Gallery. This was the last NASA garment she wore before the Challenger mission.
Resnik and the rest of that first historic class of female astronauts w class will be remembered June 28 at Space Center Houston in the next Thought Leader Series event. Fellow '78 class members Shannon Lucid, Margaret Rhea Seddon and Anna Fisher will talk about their amazing experiences as pioneers of space exploration and reflect upon Ride and Resnik's legacies.
This free event has limited seating and tickets must be presented at the door for entry.