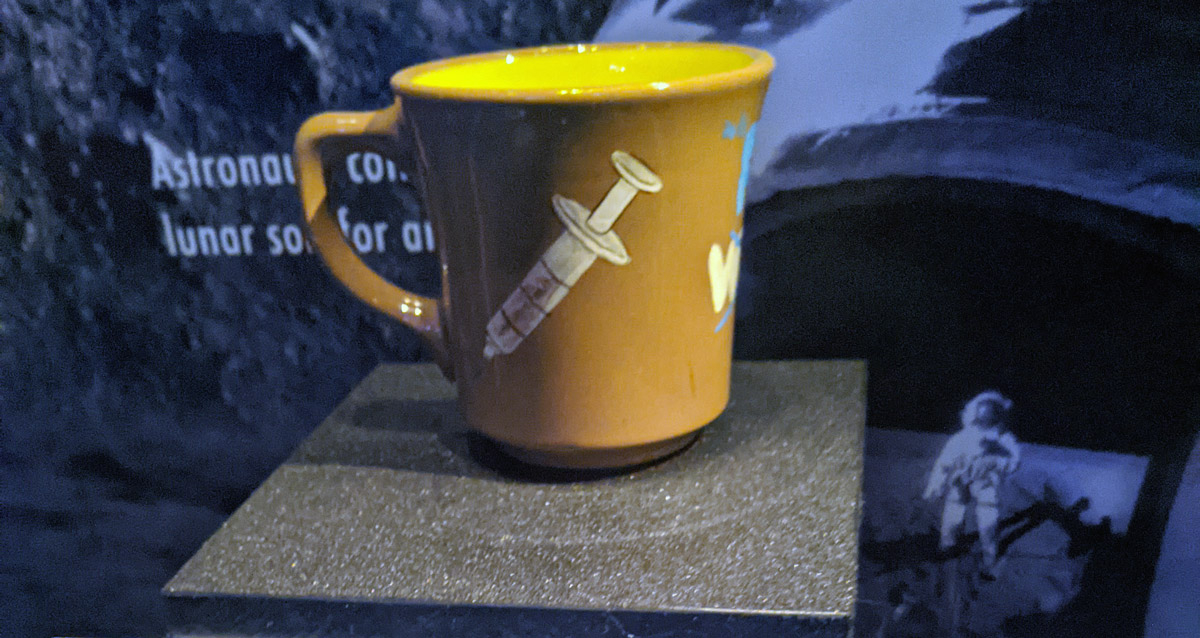 Travel though space history in our Starship Gallery timeline and see a new artifact – Gene Kranz's Mug.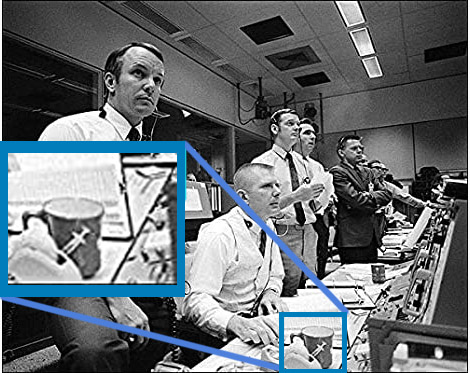 Flight controllers gave this custom mug to Flight Director Gene Kranz after a flu outbreak among his Mission Control team in the mid-1960's. They jokingly called him "Flu FD," short for "flu flight director."
This personal item was on Kranz's Mission Control console during the Apollo 11 & 13 missions. It's currently on loan to the center from Catherine Colella in honor of Frances "Poppy" Northcutt, who was the first female engineer to work in Mission Control.
Kranz's legacy
Gene Kranz is as legendary a figure at NASA Johnson Space Center as anyone, which is noteworthy since he never flew into space. His cool, decisive leadership kept his Mission Control teams on course and performing at a high level while keeping NASA's astronauts safe.
To that end, Kranz's position in history was honored recently by the Smithsonian's National Air and Space Museum. The museum awarded Kranz its 2021 Michael Collins Trophy for Lifetime Achievement. Kranz received the award at an event earlier this November.
Kranz was honored for his remarkable accomplishments and success with NASA's Mission Control for 34 years, from Project Mercury through STS-61, the first Hubble servicing mission.
He began his career in the U.S. Air Force, flying high-performance jet fighters including the F-80, F-86, and F-100. In 1958, he worked as a flight-test engineer for McDonnell Aircraft developing the Quail Decoy Missile for B-52 and B-47 aircraft.
Kranz became assistant flight director for Project Mercury with the NASA Space Task Group at Langley, Virginia, in 1960. He assumed flight director roles with Project Gemini and eventually the Apollo Program, including Apollo 11. His leadership during the Apollo 13 crisis became well known to subsequent generations thanks to the popular Ron Howard film Apollo 13 (1995) as well as Kranz's own book and public speaking.
He continued providing expertise for many other NASA missions throughout his career, including the Skylab Program and Space Shuttle operations. Kranz receives this prestigious award as a result of a career of excellence and service in NASA's space program.