Today's featured astronaut flew to space only once but has logged over 305 hours in orbit. She is one of NASA's first Educator Astronauts. Who is she? Barbara Morgan.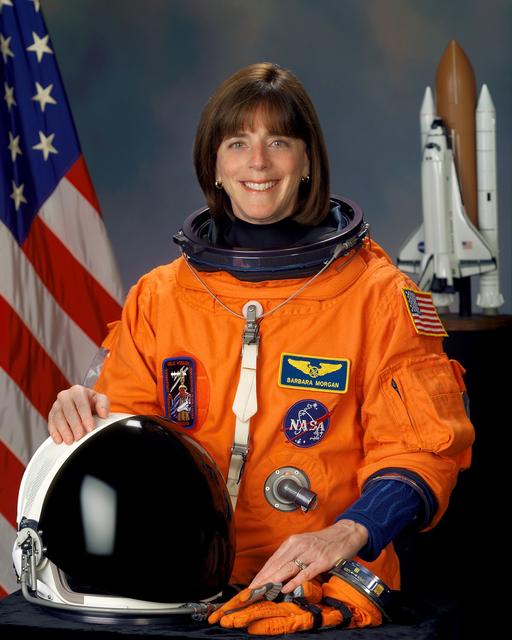 Before she was an astronaut, Morgan was a teacher. She began her teaching career in 1974 at Arlee Elementary School on the Flathead Indian Reservation in Montana. She taught remedial reading and math. Her profession then took her to Idaho, where she taught elementary students from 1975-1978 and then again from 1979-1998, after returning from teaching English and science to third graders abroad in Ecuador for a year.
The minute President Ronald Reagan announced a teacher would be sent to space, Morgan applied and was selected out of more than 10,000 applicants. Morgan was selected as a mission specialist in 1998, and flew into space aboard Endeavour in 2007 with STS-118, an assembly mission to the International Space Station (ISS). In August of 2008, Morgan retired from NASA.
She was the backup for the first civilian astronaut, teacher Christa McAuliffe
In July of 1985, Morgan was selected as the backup candidate for the NASA Teacher in Space Program.
As the backup, Morgan trained alongside fellow teacher astronaut Christa McAuliffe, in preparation for the STS 51-L Challenger mission.
Christa McAuliffe was the first "Teacher in Space". However, on Jan. 28, 1986, shortly after liftoff, Challenger exploded. The nation watched in horror as the crew of seven lost their lives in the tragic event.
Even though McAuliffe didn't ever get to experience life in space, Morgan shared in a preflight interview with NASA that, "Christa was, is, and always will be our 'Teacher in Space,' our first teacher to fly."
Following the Challenger accident, Morgan assumed the role and duties for the "Teacher in Space" and later, in 1998, she was made NASA's first Educator Astronaut.
Challenger shook all of NASA. It would be two decades, and another space flight tragedy, until Morgan was able to fly into space and history as the first Educator Astronaut.
Her mission, STS-118, was delayed several years due to another space flight tragedy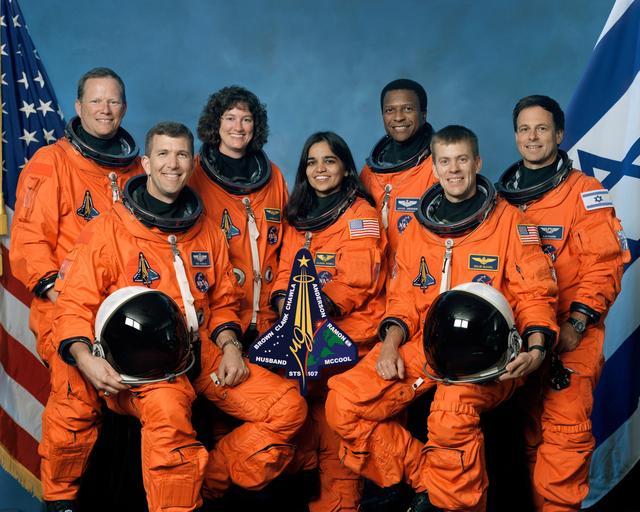 Morgan was assigned to the STS-118 mission in 2002. The flight was scheduled to launch in Nov. 2003, but disaster struck again.
On Feb. 1, 2003, Columbia broke apart upon re-entry. The disaster left NASA reeling from yet another tragic loss. The crew of seven, who were returning home upon completion of their near 16-day mission, all lost their lives.
Future missions, including Morgan's, were postponed.
Morgan kept up her training in the hopes she would one day fly to space. On Aug. 8, 2007, she achieved her dream, and flew to the ISS aboard Endeavour.
She believes that teachers and astronauts share striking similarities in what they do and wants students to know that they too can reach the stars.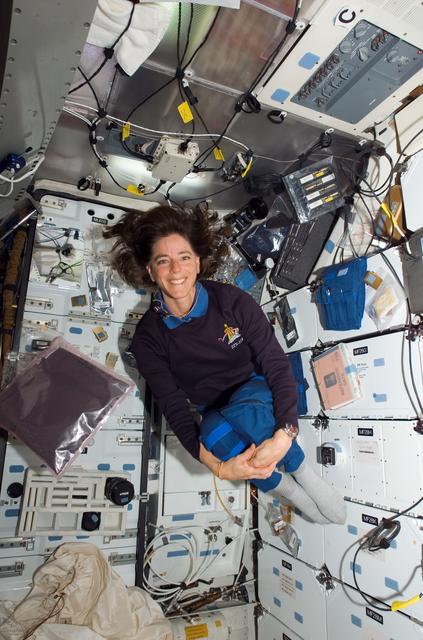 When responding to a question about whether there existed similarities between astronauts and teachers during her preflight interview, Morgan responded:
"Astronauts and teachers learn and share; they explore; they discover; and then they go learn and share some more. And that's what this is all about."
She also opened up in the interview about how both teaching and astronaut training require the ability to work with diverse groups of people saying, "The classroom is a really challenging environment. If you think about it, you've got up to 30 individuals that you're building a team with, but each of those individuals comes with different motivations, different learning styles different backgrounds, different personalities. Your job as a teacher is to help create an environment and work with each one of those young people so that they can reach their full potential."
Morgan says that is exactly what astronaut training is like.
She believes students are the future and that the work astronauts are doing up in space, is for those future generations on the ground. In her preflight interview with NASA, Morgan claimed it was her hope that children could see an "ordinary person" doing something extraordinary in space. She adds, "It's all about learning and exploring, and we want them to come with us."
Learn more about former NASA astronaut Barbara Morgan here.