Today's Astronaut Friday post goes out to one of the current residents aboard the International Space Station (ISS), NASA astronaut Anne McClain!
McClain, 39, was selected as a NASA astronaut in 2013 and is currently a part of the Expedition 58/59 crew that is on station. This marks her first trip to space.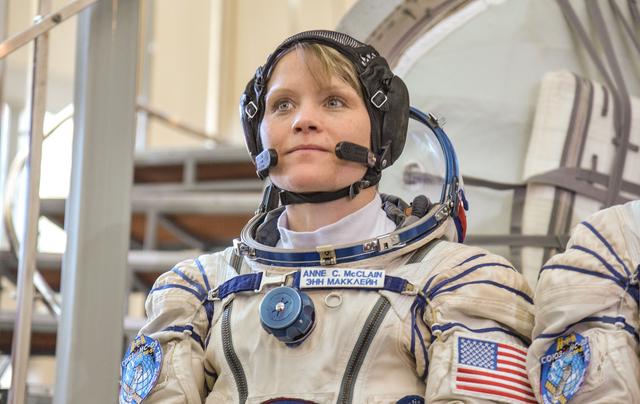 Despite being a first-timer to space, she's no stranger to flight. In fact, this Senior Army Aviator has logged over 2,000 flight hours in 20 different aircraft.
While aboard ISS, McClain will participate in many scientific experiments like Tissue Chips, research designed to study the effects of microgravity.
Keep reading to learn about some fun facts we've gathered about McClain!
1. Her experience as a rugby player helped her train for her stay in space
What does rugby have to do with space? As a physically demanding sport, it has helped McClain train for space. Just as a rugby player must overcome the physical strain and fatigue faced during a match, so must an astronaut persevere through strenuous activity to accomplish critical tasks in space.
As McClain trained for sometimes up to 6 hours at a time in the Neutral Buoyancy Lab (NBL), she relied on that perseverance and the skills she learned in rugby to get her through the often-intense training.
McClain began playing rugby in 1997. She has played competitively abroad in England and even served as the assistant coach for the USA Rugby's Women's All-Star Team.
Watch McClain discuss the similarities between sport and space in this short NASA clip below!
2. She is one of three active-duty Army astronauts
Our U.S. military forces have been closely involved with the nation's space program since its inception.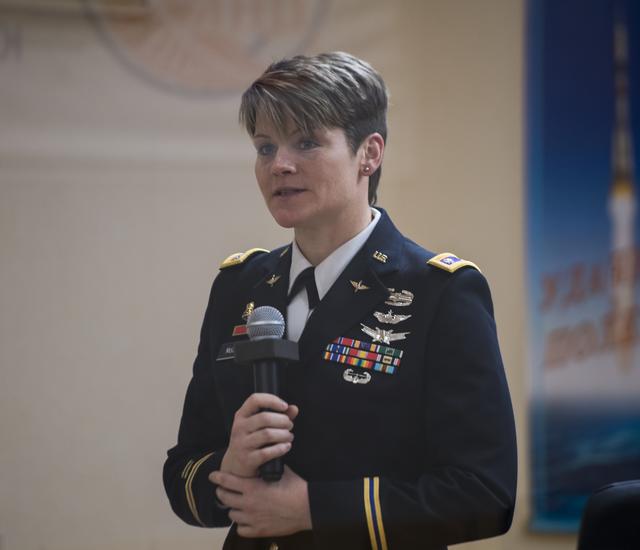 Over the years, the U.S. Army has had 18 soldiers selected as NASA astronauts, with three active-duty astronaut-soldiers serving now.
Before she became a NASA astronaut, Lt. Col. McClain was an Army helicopter pilot. She has logged upwards of 800 combat hours over 216 combat missions while serving 15 months overseas for Operation Iraqi Freedom. She credits her service in the Army for her leadership and team skills and hopes to encourage others to pursue their passions.
McClain shared an important message with fellow soldiers about following one's passion, saying, "I think there is a common stereotype that these are jet pilots from the Air Force and the Navy that do this kind of thing. But what I realized was I was passionate, and I wanted to fly but I wanted to fly helicopters, and I wanted to be with soldiers and I wanted to be in the Army. That was my path."
3. She always knew she wanted to be an astronaut
Not all astronauts knew from a young age that they would become space travelers, but as a child, McClain was determined to one day fly in space.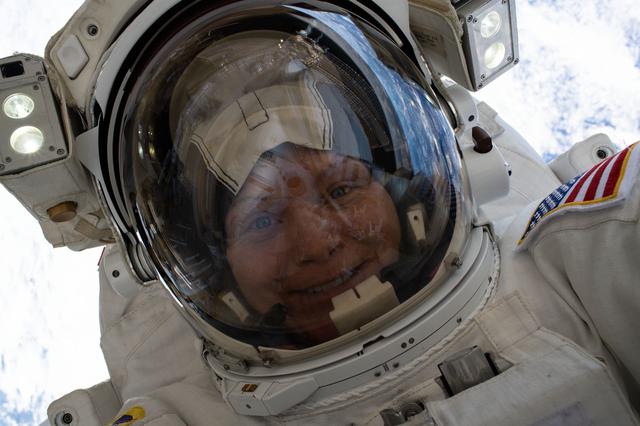 McClain was just a 3-year-old on her first day in preschool when she told her mother of her career plans. They were daring. She wanted to become an astronaut.
NPR adds that at the age of 5, she wrote a story about traveling to space aboard the Soyuz spacecraft.
Anne McClain never gave up on her goal to fly in space and worked hard to bring that childhood dream to life.
In an interview with NPR, McClain described her experience saying, "I will probably spend the rest of my life trying to find the right words to describe it."
However, we think this tweet she shared just about sums it all up!
Putting this journey into words will not be easy, but I will try. I am finally where I was born to be. pic.twitter.com/RZniLxIBfB

— Anne McClain (@AstroAnnimal) December 7, 2018
To learn more about NASA astronaut Anne McClain, click here.