Last year, NASA named the first Artemis astronauts. The mission to return to the Moon begins with the first Artemis flight scheduled to launch later this year. We are featuring each of the Artemis astronauts to help you get to know these pioneering explorers. This week meet Frank Rubio.
Rubio was selected to be a NASA astronaut candidate back in 2017. Just a few years later, this U.S. Army Lieutenant Colonel became one of 18 astronauts selected for the Artemis program. He is currently waiting to be assigned to his first spaceflight mission.
Learn more about Rubio with these three fast facts.
1. Before he became an astronaut, he was a Blackhawk helicopter pilot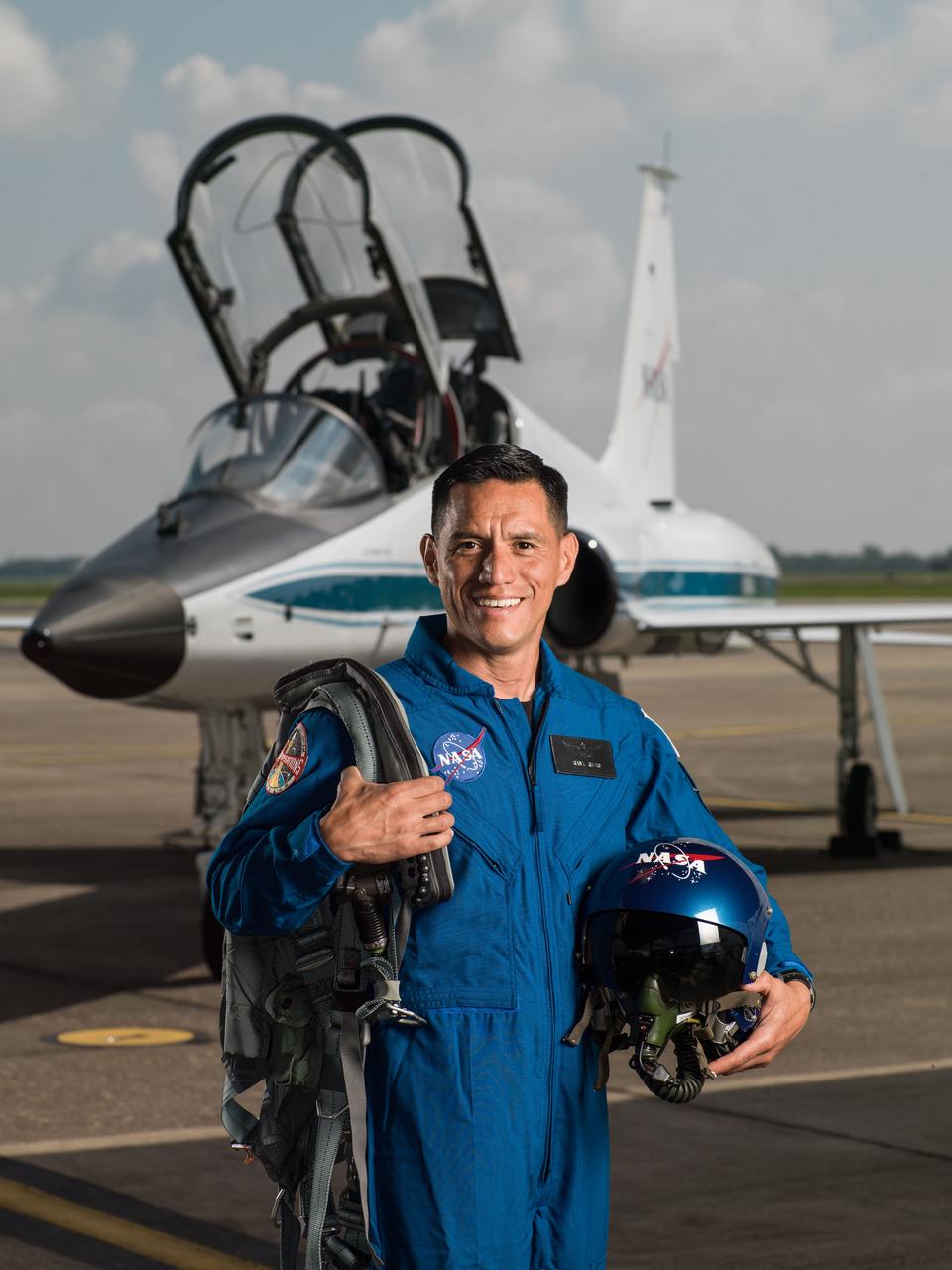 You've got to be brave to travel to the Moon and Mars. You've also got to be brave to fly combat missions here on Earth.
Before he was an astronaut, Rubio was a Blackhawk helicopter pilot. To date, he has logged over 1,100 hours of flight time, which includes over 600 hours from his deployments to Bosnia, Afghanistan, and Iraq.
In a NASA interview last year, Rubio credited the Army and his military experiences for making him the man he is today.
"The Army has essentially shaped me. I mean, it's given me all these amazing opportunities," Rubio told NASA in 2020.
He also credited the "next-level" people in his life for being the inspiration for him to push himself.
2. Rubio was a member of West Point's Parachute Team, the "Black Knights"
Did you know West Point has a parachute team? They do, and Rubio was once a member of this daring group.
It takes guts to step foot on the Moon. It might take even more to step foot out of a perfectly good airplane.
Rubio has already conquered one of these feats, and as an Artemis astronaut he is hoping to soon accomplish the other.
According to his NASA bio, Rubio is a Jumpmaster and has more than 650 freefall skydives under his belt. He is a D-license holder, the top license a skydiving professional can hold, and has a PRO-rating, a challenging rating to achieve.
3. He is a board-certified flight surgeon and family doctor
Rubio isn't just a helicopter pilot and an accomplished skydiver; he is also a board-certified family doctor and flight surgeon. According to NASA, he received his Doctorate of Medicine from the Uniformed Services University of the Health Sciences in Maryland.
He was serving as the battalion surgeon for the 3rd Battalion of the 10th Special Forces Group when he was selected by NASA in 2017.
Now, Rubio can add astronaut to his resume, and perhaps one day, he will step foot on the Moon.